Die Software CarX/B beinhaltet folgende Funktionen:
MP3
Video
Farbschemata
Internet Browser
Email Client
IBUS-Integration - Steuerung über BMW-Knopf (!)
Kein .net erforderlich !
POI (Blitzerwarner - zusätzlich wird eine GPS-Maus benötigt)
Automatisiertes Fahrtenbuch (ohne Microsoft Mappoint)
Fahrtenbuch: Es sind die modi "Business" oder "Private" wählbar. Im business-mode schreibt CarX parallel Uhrzeit, Datum, km-Stand, Strasse und Ort in 2 Dateien (die sich auf 2 Festplatten befinden können). Format: *.csv, sprich comma delimited zur Weitervearbeitung durch Excel.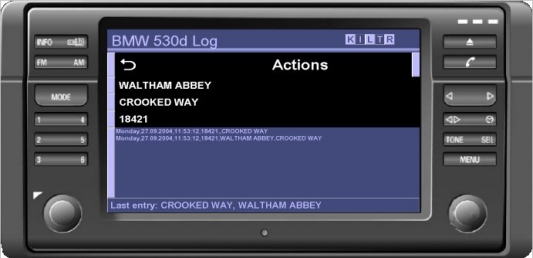 Start screen - E39 (old 5 series) Layout
Start screen - BMW new 5 series layout
Start screen - BMW 7 series layout
Drivers log - Fahrtenbuch - This also goes into 2 files (on 2 disks, if you have 2 :-) for later import (comma delimited) into Excel or so...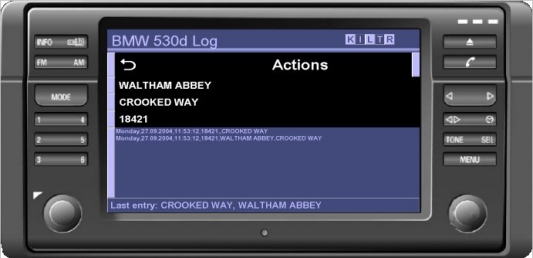 Speed Control Warning - This requires a file named radar.bin to be present...you can download a free plug-in for CarX with speed trap locations about Germany, Austria, Suisse, Netherlands, Belgium and France you can get a FREE (!) copy of it at
http://www.radarfalle.de
Download a Spanish Version of radar.bin here:
http://www.carx24.de/carx_radar_bin_spain.zip
System Information - processor model and speed, IP-address, power status etc.
Options screen - select colors schemes and background images here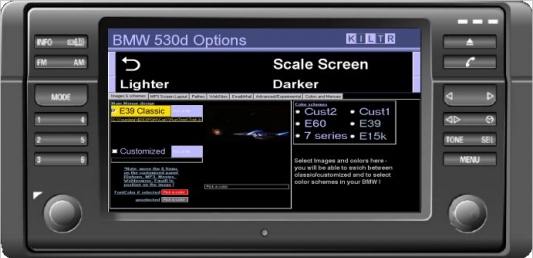 Another Options screen - select colors and save them into schemes, also give menue items your individual names...
MP3 file selection menue
MP3 playing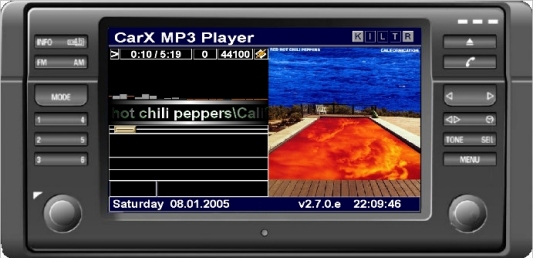 MP3 playing: After you press the BMW-turnknob you get this menue to select fast forward, rewind, random etc.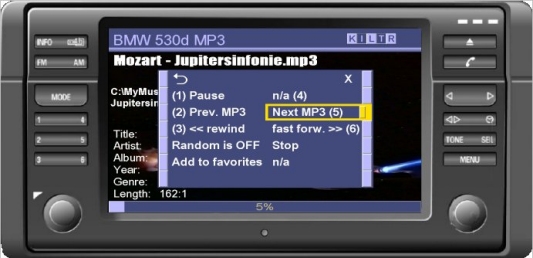 Movie selection menue
Movie playing - size change, halt/resume etc.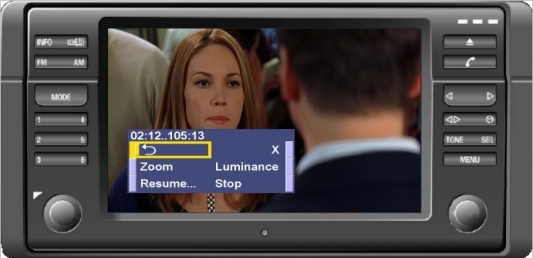 Another Trek Movie playing - size change, halt/resume etc.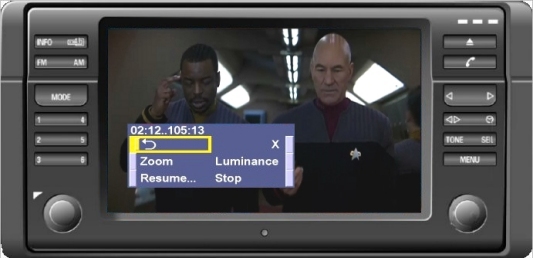 And one more movie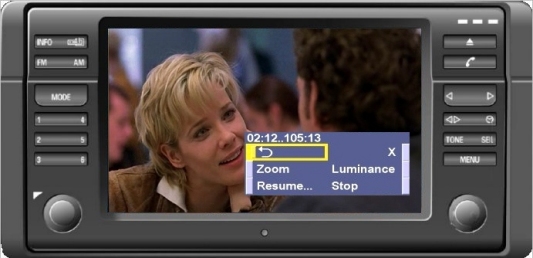 Email selection menue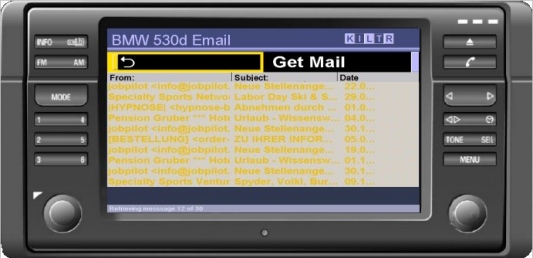 Email reading...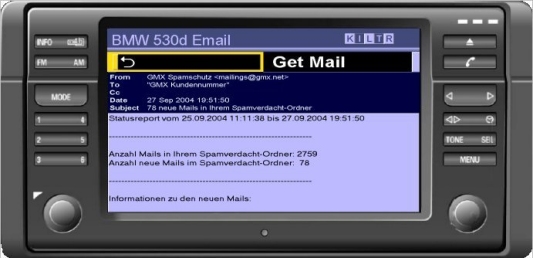 Web page selection
Web page viewer