CarX/A comes with the following features:
MP3
Video (all codecs supported: DivX, Xvid, MPG, MP4 etc etc)
POI (Speed trap warning - additional GPS-mouse required)
Automated drivers log (Microsoft Mappoint required)
Google Earth interface (needs GE to be downloaded and installed on PC)
Control via original MMI wheel and buttons thru our partners MMI PC-Interface
USB Camera Interface - with snapshot function
Customizable: Use your own start screens and skins
CarX/A now comes using the latest Audi Cross MMI layout
CarX/A can be downloaded as a test version. After 15 mins it will shut down. After testing you can order a license key here that will enable permanent functionality:
CarX/A Main Screen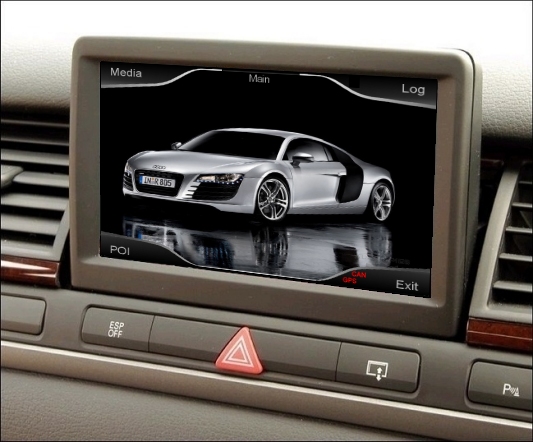 CarX/A Main Screen - Alternative background (user configurable)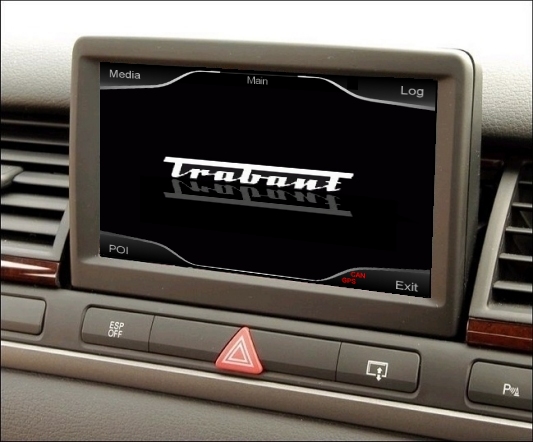 Drivers log: from the GPS signal CarX calculates City and Street (using Mappoint) and writes them together with the milage into up to 2 parallel files for later processing with excel or so, to be used to prove professional car travel to the finance authorities for tax deduction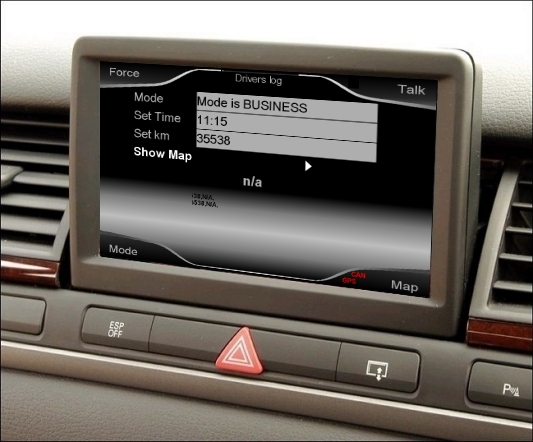 Microsoft Mappoint also has in-built maps...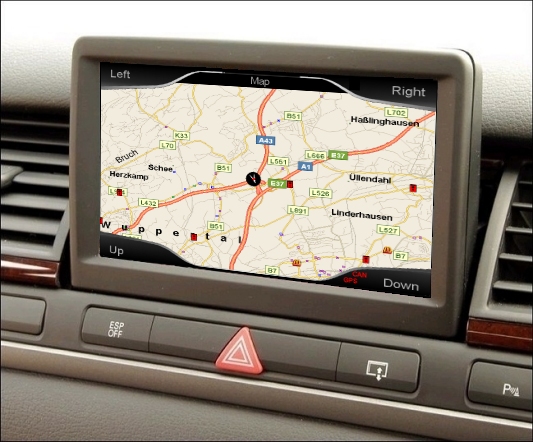 MP3 Selection with coverflow look and feel - you turn the MMI button and this really flows... :-)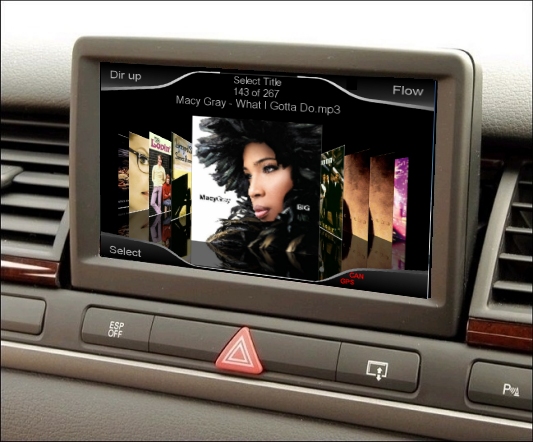 Music playing screen - cube rotates...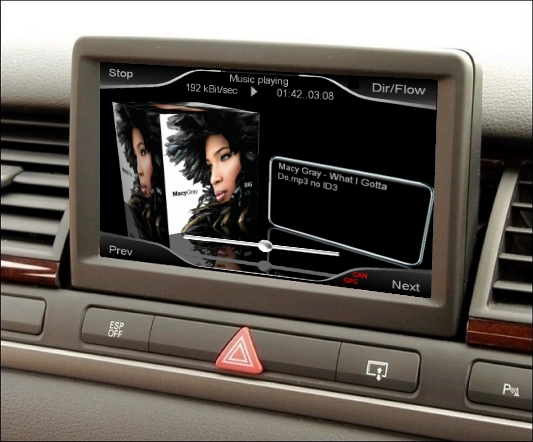 Video playing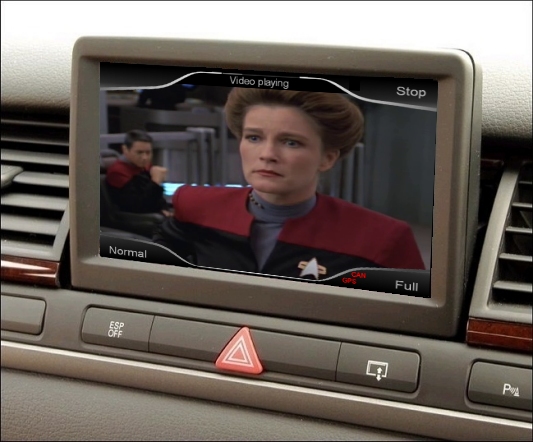 Video playing - on screen menue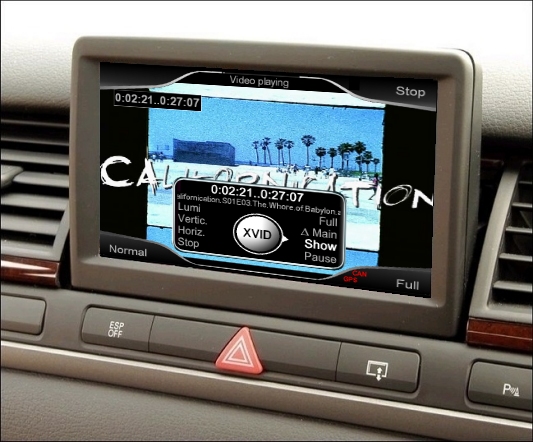 Speed trap warning (POI)
Cabling scheme