CarX/B7 comes with the following features:
Music in MP3, OGG, formats - will also show folder.jpg or other image on screen
Coverflow display and selection of music songs and albums
Video (all codecs supported: DivX, Xvid, MPG, MP4 etc etc)
POI (Speed trap warning - additional GPS-mouse required)
Automated drivers log (Microsoft Mappoint required)
Internet Access via Dial-Up or UMTS connection
Internet Browser with favourites and mouse control through i-Drive
RSS feed - select, download, read or have Microsoft-Speech voice read it to you
Google Earth interface (needs GE to be downloaded and installed on PC)
Control via original BMW wheel and buttons
USB Camera Interface - with snapshot function
Customizable: Use your own start screens and skins
CarX/B7 now comes using the BMW new 7 series layout
CarX/B7 can be downloaded as a test version. After 15 mins it will shut down. After testing you can order a license key here that will enable permanent functionality:
please note: the following images are artificial - to get an impression how it looks in a real car, check out the youtube video. Still that movie is not the best quality - so: download the software and test yourself :-)
CarX/B7 Main Screen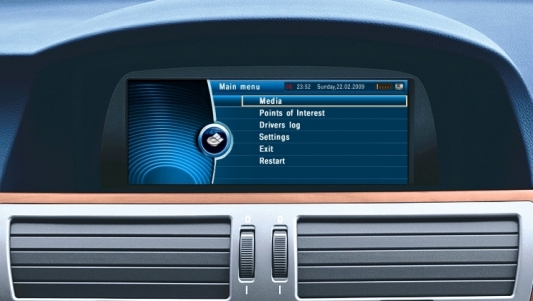 Main Screen - Alternative color skin (user configurable)
Main Screen - Alternative color skin (user configurable)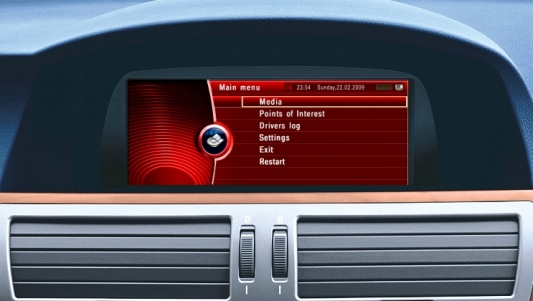 Music selection with coverflow look and feel - you turn the idrive wheel and this really flows... :-)
Music playing screen - cube rotates...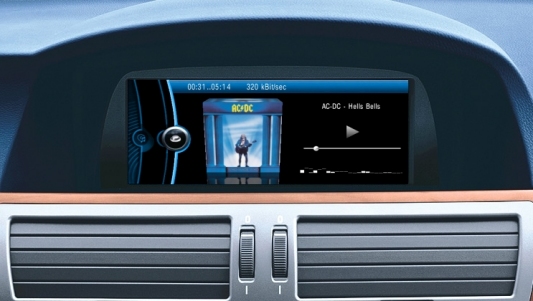 Drivers log: from the GPS signal CarX calculates City and Street
(using Mappoint) and writes them together with the milage into up to 2
parallel files for later processing with excel or so, to be used to prove
professional car travel to the finance authorities for tax deduction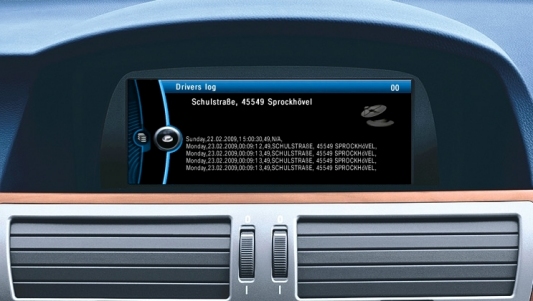 Microsoft Mappoint also has in-built maps...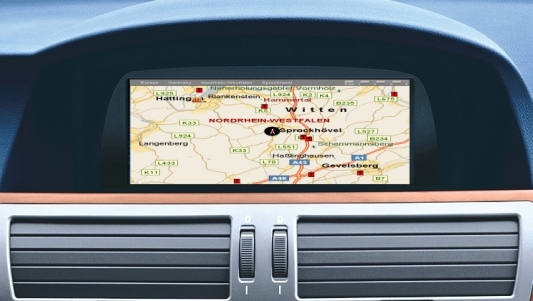 Video playing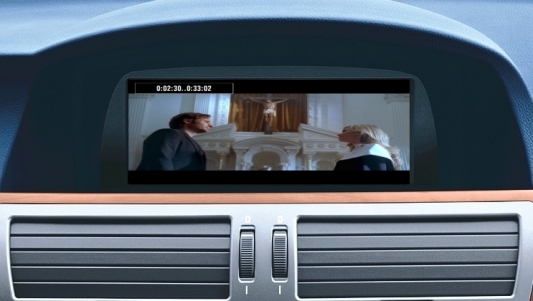 Video playing - fullscreen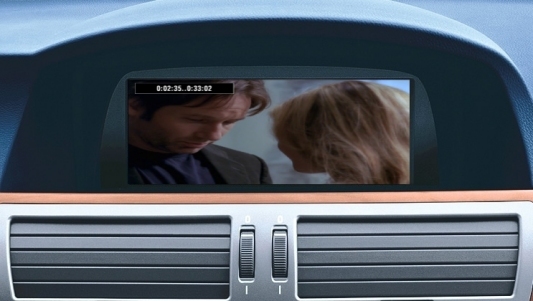 Video playing - on screen menue
Speed trap warning (POI)